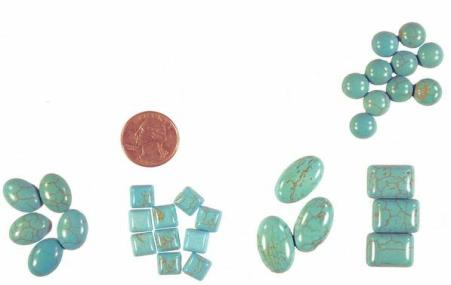 These items are beautiful when inlaid into your gourds. Be sure to visit my carving and inlay tutorial page which shows how to use these materials on your gourds.

Heishi, Turquoise, Stone Beads and Inlay Supplies

Heishi: The strands are approximately 1.5 - 3 mm in diameter and are about 22 - 24" long with these exceptions: Hematite - 16"  Navajo mix - 30".  Shell and hematite are natural materials.  Others are synthetic stone. 

* Note - Due to differences each shipment (and in computer monitors), the actual colors may differ slightly.

*Melon Shell - $3

Creamy tan

Voluta Shell - $3



Lt. Pen Shell - $3       


Out of Stock                    
Hematite Stone - $2

Shiny, metallic, grey-black

Pen Shell - $3



Gaspeite  $3





Apple Green with brown matrix

Southwest Mix - $3    


    Out of Stock     
Turquoise, Malachite, white and ruby


Marble $3








"White Buffalo"

Random Mix - $3    



Turquoise, Malachite, white and ruby

Malachite - $3



Garnet with Matrix   $3                

Wine Red with black matrix   

Azurite/Malachite - $3  

Coral -

Terra Cotta with orange matrix $3     



Green Turquoise        

with Matrix - $3

Blue Turquoise 


with Matrix - $3



Orange Coral  $3



with red highlights

Bright Red Coral  $3



Please email me if you have questions about your order, or prefer to not use the shopping cart feature.  The shopping cart is designed for optimal operation when used with Windows Explorer.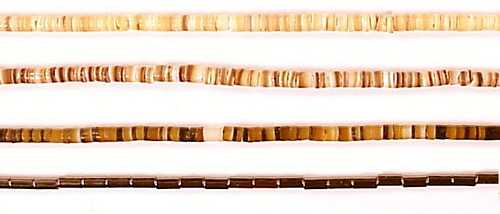 Real Turquoise Cabochons

Real turquoise stones make wonderful additions to gourd projects.  Cabochons are flat on the back and have a rounded, domed top surface. 

Rounds   

6 mm - $ 1.00 each 


10mm - $2.50 each





12mm - $3 each


Ovals

10x12mm - $2.50 ea


"Navajo" Mixed Heishi Strands

These extra long 30" strands are a pleasing pre-strung pattern of several types of stones and shell.    $5 per strand   

Out of Stock      

6x8


8x10    


  10x14   

12x16

  15x20
Natural Shell & and Stone Heishi

Here are a few size examples.  Use penny  for scale. Because of natural variations in stones, the color and markings may be different from those pictured.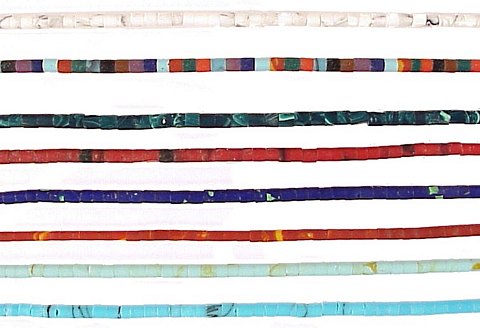 Real Turquoise Heishi Strands

Genuine Turquoise for your best gourds or for creating beautiful jewelry!   Strands are 16" long, 2-3mm thick. Because this is a natural stone prduct, color and thickness may vary.

$8.50 per strand      


*Looking for Dichroic Glass Cabochons, Glass Donuts and Drops, and other special items?  Glass Supplies
"Navajo" Light Heishi Mix, Penshell,turquoise, garnet and white.

To make each page load faster, these items are now on their own pages: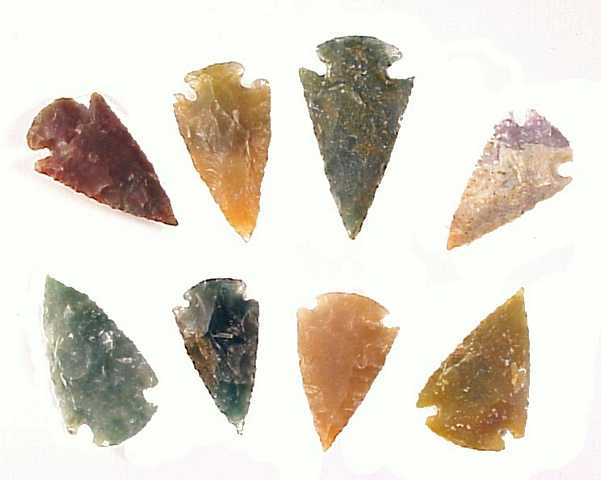 Agate Arrowheads

These arrowheads are really nice quality.  Each one is sharp and could actually be used on arrow reproductions.  Each one is cut from agate, and no two are alike.  The stone colors range from creamy tans and whites to jade green and brick red.  Each one is about 1 1/2"  in length.         $1 each, or 6 pieces for $5

This gourd has an arrowhead accent.

"Turquoise Kisses"

Gourd inlaid with a band of square turquoise cabs.

Copyright Bonnie Gibson 2007




*Looking for Metal Cones, Conchos, Studs  and other Metal items?

*Looking for Feathered and Beaded items, Quills, Horsehair, pheasant pelts, chopsticks, and other special items?  Special Effects
*Looking for Kits, Display items, Oil Candles, Dreamcatchers and other miscellaneous items?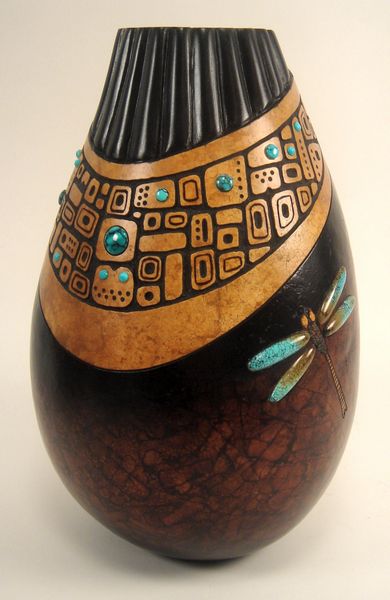 "Continuum"

Gourd with inlaid assorted size round turquoise cabochons and turquoise

Copyright Bonnie Gibson 2007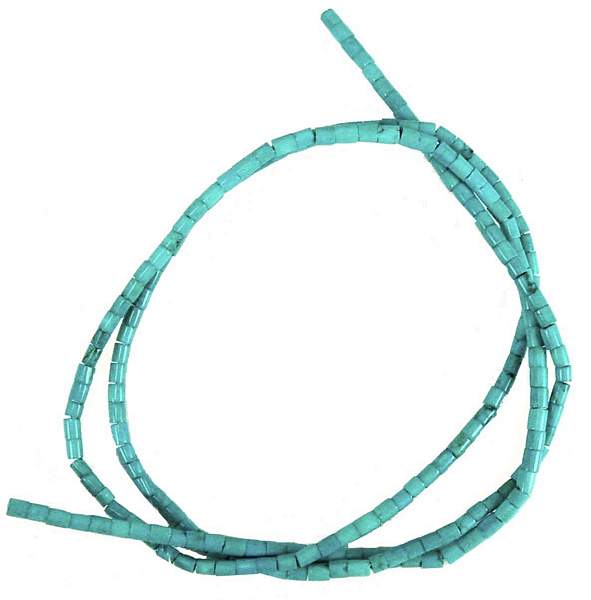 Dyed Magnesite -Turquoise Heishi Strands

Magnesite is real stone that has been dyed to a turquoise color.  It looks so good, it's hard to tell it's not the real thing!  It has less matrix than real heishi - but the strands are 24" long and a great value.  2-3mm thick.

$6 per strand       

Single Arrrowhead

OR

6 Arrrowheads

New ~ Magnesite Stone Cabochons

Magnesite stone cabochons, dyed to look like turquouise, coral and lapis. Because they are real stone, they have natural markings. They are great for the budget minded crafter that wants the look of real gemstones, but at a fraction of the price. $1 per bag

10mm  Round Turquoise (10pcs)

18mm Round Turquoise (4pcs)

25mm Round Turquoise (2pcs)

14mm Square Turquoise (5pcs)

10x12mm Rectangle Turquoise (10pcs)

15x20mm Rectangle Turquoise (2pcs)



20x30 Oval Turquoise (2pcs)




NEW Mosaic Turquoise 10mm cabs - 10 pcs for $2

Bamboo Coral

8 mm -  $.50 each   

*The worldwide price of turquoise has jumped rapidly and because of that, the sizes offered here are limited.  I apologize for this price change which is beyond my control.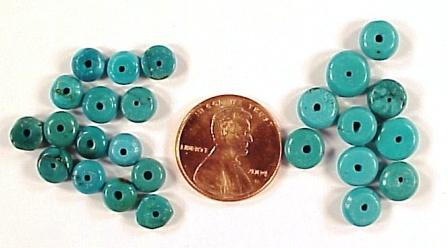 Magnesite Turquoise Washers

8 mm - 20 pieces for  $1 

10mm Mosaic Turquoise -

Brighter blue, more matrix

Drilled Turquoise Nuggets

Mixed sizes, most are approximately 8 - 12mm   $2.50 for bag of 15 pieces